RISE Clean Energy Summit 2023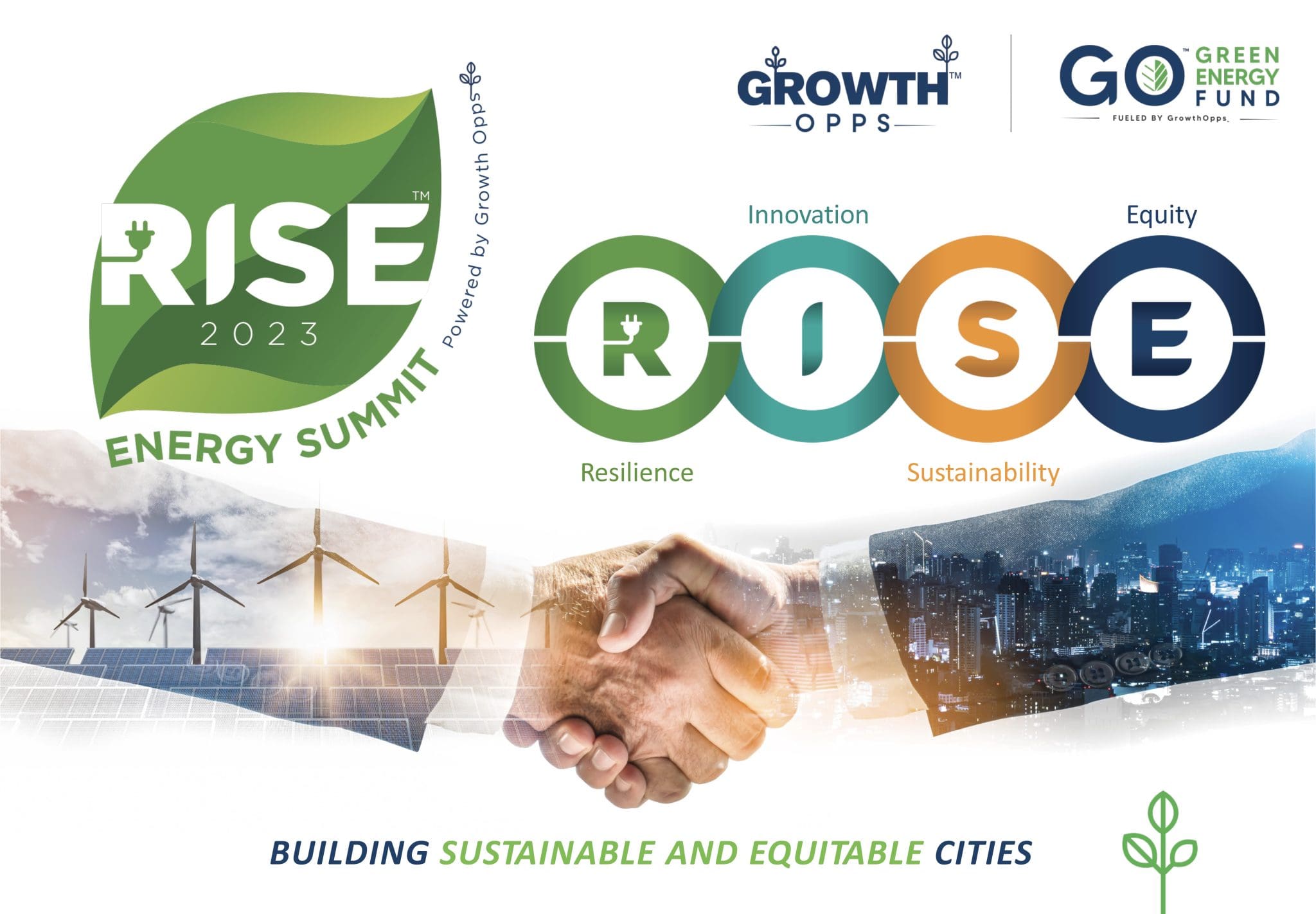 RISE and build the 22nd century community and economy with us!
Join us for RISE 2023 – an informative all-day event presented by Growth Opps and the GO
Green Energy Fund where businesses, communities, and governments unite to invest in our shared future.
Growth Opps and GO Green Energy Fund, the first African American led Green Bank in the United States, are convening leaders across sectors to have meaningful conversations about leveraging the historic $369 billion Inflation Reduction Act for clean energy and how it can improve health, prosperity, and quality of life outcomes in your neighborhood.
Through plenaries, panels, and interactive breakout sessions, we will strategically focus on expanding opportunity for catalytic investment in the Midwest, a to help corporations, communities and households RISE towards a cleaner, brighter future. RISE 2023 will rally leaders and change-makers to take decisive action around creating the 22nd century city and economy where we all can participate and thrive.
We look forward to uniting with you at RISE 2023 as we rise together to build a more equitable, sustainable, and prosperous world.