Do you want your contributions and
investments to have meaningful impact?
Whether directed to specific programs or in support of our overall mission, your support will have real, measurable impact. Consider supporting our dedicated focus to improving access to opportunity and the quality of life for minorities and low-income persons, to ultimately benefit where we live, learn, work, and play.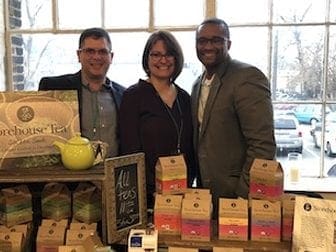 Growth Opps remains focused on providing financing options to small businesses ready to grow and clean energy projects that will leave a positive lasting impact on our community. Your support plays a vital role in providing capital to the entrepreneurs building wealth and assets within the community.
The relationship between education and income is strong. Growth Opps believes in supporting lifelong learning and supports youth with mentorship and scholarships towards education.
Lack of financial education plays a role in contributing to the wealth inequality experienced by many in our community. High wages or better income does not equal wealth without the knowledge on how to manage money effectively. Growth Opps shares knowledge to improve financial acumen and change behaviors to build wealth within the community.