November 19, 2019
Celebrate, Support and Empower Women in Business
CLEVELAND, OHIO (November 19, 2019) – Each November, 144 countries and 110 universities around the world celebrate Women's Entrepreneurship Day (WED). This year, Cleveland's WED took place at smARTspace at 78th Street Studios. The day brought together aspiring and successful women entrepreneurs from across Northeast Ohio to celebrate, support and empower women in business. Growth Opps was a proud sponsor of WED Cleveland.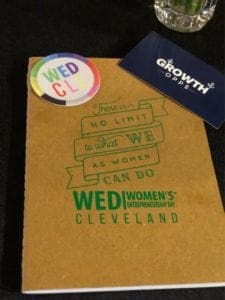 Growth Opps client, Paula Hershman, Founder & Owner of Storehouse Tea was a featured keynote speaker. We are inspired by her work and commitment to the community.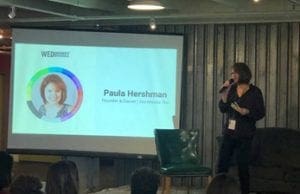 "Women's Entrepreneurship Day presents another opportunity for Growth Opps to celebrate the accomplishments of women entrepreneurs. We are proud to be a part of the Northeast Ohio ecosystem supporting the growth and success of these dynamic business owners," said Marcus Glanton, Growth Opps Senior Vice President.
Jeff Clawson, Growth Opps Chief Credit Officer adds, "As a husband and the father of two daughters I am thrilled to support Women's Entrepreneurship Day. The more that we can publicize the success of women entrepreneurs and hold them out as role models the better. We can show the next generation of young women that starting a business on their own is a real, viable choice for them."
To learn more about Growth Opps or to keep up-to-date on new developments and activities, please visit www.growthopps.org, follow us on Twitter, Facebook, LinkedIn and Instagram and subscribe to our channel on YouTube.
About Growth Opps
At Growth Opportunity Partners ("Growth Opps"), we offer community development capital, services and solutions to growing small businesses, primarily located in underserved, low and moderate income (LMI) communities in Ohio. GO Advisory accesses industry expertise and diverse talent to provide the solutions you need to address challenges your company faces. GO Capital is tailored to fund your business model when you need it.