May 6, 2020
Growth Opps goes green with
the release of its Sustainability Statement
CLEVELAND, OHIO (May 6, 2020) – Growth Opps is committed to becoming a leader in environmental sustainability. We believe the risks to the environment warrant the intentional actions of companies, governments, and global citizens, if we are to make meaningful progress. We believe it is our responsibility as global citizens, to take good care of the planet the world's children will someday inherit, as well. As a result, we are active participants in public discourse, regarding environmental sustainability and actively seek opportunities to support clean, sustainable projects. Environment incubates life. At Growth Opps, we remain committed to improving the quality of life for all persons with a particular sensitivity to under-represented persons, groups, and communities.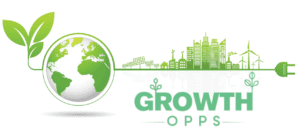 To learn more about Growth Opps or to keep up-to-date on new developments and activities, please visit www.growthopps.org, follow us on Twitter, Facebook, LinkedIn and Instagram and subscribe to our channel on YouTube.
About Growth Opps
At Growth Opportunity Partners ("Growth Opps"), we offer community development capital, services and solutions to growing small businesses, primarily located in underserved, low and moderate income (LMI) communities in Ohio. GO Advisory accesses industry expertise and diverse talent to provide the solutions you need to address challenges your company faces. GO Capital is tailored to fund your business model when you need it.